Date: March 24, 2020
Strictly Electric Recruitment 2020 | Electronics Engineer | BE/ B.Tech/ ME/ M.Tech – Electronics, Electronics & Telecommunication, Mechatronics | Mumbai
Company: Strictly Electric
Strictly electric is a startup founded on May 2019 which highly concern about electric micro mobility. We guys have a dream to convert all daily petrol two wheel transport to electric.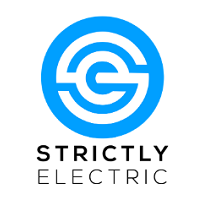 We know the importance of micro mobility. our product and services give you a experience which is beyond from pollution,which give you feel of thrills ,silence and power of e mobility.
Company Website: www.strictlyelectric.in
Positions: Electronics Engineer
Salary: Best In Industry
Job Location: Mumbai
Experience: 2 – 4 Years
Qualification: BE/ B.Tech/ ME/ M.Tech – Electronics, Electronics & Telecommunication, Mechatronics Engineering
Job Responsibilities:
Designing control systems & mathematics analysis of circuit
Design schematics of electronic circuits on basis of mathematical modeling
Developing & integrating all IoT modules ,arm controller & display boards
Working on minimizing electronic losses, delays & other errors.
Working with lithium ion batteries ,their BMS & analysis on different loads & conditions
Skills Required:
1) Knowledge of C++, Linux & java
2) Experience in embedded systems.
3) Knowledge of analog circuit designing.
4) Working experience on arm controllers.
5) Knowledge in electrical motor control & generator .
6) Experience with power electronics & VLSI systems.
7) Working experience with IoT & GPS modules
Apply Link: Click Here
Latest Software/ IT Jobs

- Apply Now
Get Free Job Alerts on eMail

- Subscribe Now
Get Free Job Alerts on Telegram

- Follow Now
Get Free Job Alerts on Instagram

- Follow Now
Get Free Job Alerts on Facebook

- Like Now