Date: July 24, 2019
Renault Nissan Walk-In Drive | Control Algorithm Engineer | BE/ B.Tech/ ME/ M.Tech – Auto/ EEE/ ECE/ Mech/ Thermal/ Control System | Chennai | 27th July 2019
Company: Renault Nissan Technology (RNTBCI)
Renault Nissan Technology Business Centre India (RNTBCI) is located at Chennai, India and is the IT Global delivery captive centre for the Renault Nissan Global Alliance.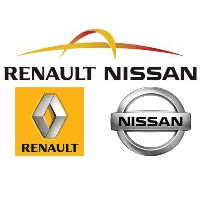 This Alliance is among the Top 10 Fortune companies and is the fourth largest automotive group in the world. Our IT workforce strength is more than 1,500 people and we provide complete SDLC services on contemporary technologies.
Company Website: www.nissan-global.com
Positions: Control Algorithm Engineer
Experience: 2 – 9 Years
Salary: Best In Industry
Job Location: Chennai
Eligibility Criteria:
BE/ B.Tech in Mechanical Engineering/ Automobile Engineering/ ECE/ EE with good academic standing
ME/ M.Tech in Automobile Engineering/ Control System Engineering/ Thermal Engineering/ Electronics & Communication Engineering/ Electrical Engineering
Job Description:
Development and Validation of Control Logic for Powertrain control (Engine) development based on Model Based development approach.
Responsible for Control logic development based on Nissan / Renault System Engineering approach.
Develop Control Algorithms for Engine related function (Gasoline / Diesel Engine Intake System, Combustion, Exhaust After Treatment, On Board Diagnosis etc.)
Design Control Models from high level requirements / C code. Apply MAAB, IS026262 and alliance guidelines for Control Model development
Validate Control Models by Model in Loop Simulation, Hardware in Loop Testing and Rapid Prototyping. Creating Reports for project updates.
Design Plant models for Engine devices by understanding physics and develop using Simulink / GT suite. Validate using real time test scenarios.
Experience in Control Algorithm development of Powertrain control system
Domain knowledge on Engine functions and Powertrain system (Ex: Diesel, Gasoline, Hybrid system, Automatic Transmission) is essential.
Well versed in using Matlab tools – Simulink, State flow, Matlab Scripting, Verification and Validation, MXAM for Control logic development
Knowledge on S function Validation and creation of real time scenarios for Control function Validation.
Interview Date: 27th July 2019
Venue details:
Renault Nissan business centre Ascendas IT Park,
Mahindra World City SEZ
Plot No TP2/1, Natham Sub Post Office
Phase II, Chengalpattu, Kanchipuram District
Tamilnadu – 603002
Documents Required:
Should have valid ID proof (Optional – AADHAR Card, PAN card, Driving Licence, Voters ID )
During the time of joining the selected candidates Should have Provisional & conduct certificate from the college(Mandatory)
Apply Link: Click Here
Latest Software/ IT Jobs

- Apply Now
Get Free Job Alerts on eMail

- Subscribe Now
Get Free Job Alerts on Telegram

- Follow Now
Get Free Job Alerts on Instagram

- Follow Now
Get Free Job Alerts on Facebook

- Like Now