Wipro Recruitment 2019 | Freshers | Testing Engineer | 2017 & 2018 Batch | BE/ B.Tech – CSE/ IT, EEE, ECE; B.Sc/ BCA | Hyderabad | January 2019
Company: Wipro Ltd
Wipro Technologies Ltd is a leading manufacturer of computer hardware and provider of IT services in India and the Middle East region.
Part of Wipro Ltd, the $6.98 billion conglomerate and global leader in technology enabled solutions, the company leverages on the parent's philosophy of 'Applying Thought' to enable business results by being a transformation catalyst.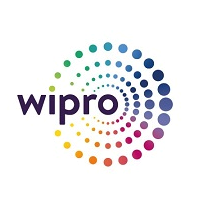 Wipro is globally recognized for its innovative approach towards delivering business value and its commitment to sustainability. Wipro champions optimized utilization of natural resources, capital and talent.
Website: www.wipro.com
Position: Test Engineer – Oracle Package App Testing
Role: Software Engineer
Experience: 0 – 1 Years
Job Locations: Hyderabad
Salary: 3 LPA to 4.5 LPA
Qualification: BE/ B.Tech – CSE/ IT, EEE, ECE; B.Sc/ BCA
Job Description:
As a Test Engineer, you should be able to understand the test requirements, design test cases, execute the test cases (Manual and Automated), ensuring schedule adherence to all milestone. You should ensure timely deliverables and weekly status reports, Test Execution Report and timely response to queries from clients and other stakeholders.
Key skills required for the job are:
Windows Platform Test Automation-L1 (Mandatory)
Microsoft Dynamics CRM 2016 – Customization and Configuratio-L1 (Alternate)
Selenium-L1
Agile-Scrum – PES-L1
How to Apply: This Job posted on Monster. If you are applying through mobile only Registration page will open. Register first (Submit or Create Now). You can also apply using Gmail, Facebook and Yahoo. or Registered users can Sign In to apply.
Application Link: Click Here (only Registration form opens in Mobile)