Date: March 20, 2020
Tech Mahindra Off Campus Drive 2020 | Freshers | Associate System Engineer – ASE | 2018/ 2019 Batch | BE/ B.Tech – CSE/ IT/ E&C/ ECE | Across India
Company: Tech Mahindra Limited
Tech Mahindra Off Campus:- Tech Mahindra is a specialist in digital transformation, consulting and business re-engineering solutions. We are a USD 3.4 billion company with 95,300+ professionals across 51 countries. It is an Indian multinational provider of information technology (IT), networking technology solutions and business support services (BPO) to the telecommunications industry.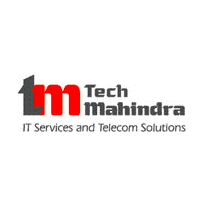 Part of the Mahindra Group, Tech Mahindra is a US$4.6 billion company with over 115,000 employees across 90 countries. It provides services to customers which include Fortune 500 companies. Tech Mahindra has 864 active clients as of June 2017
Company Website: www.techmahindra.com
Positions: Associate System Engineer – ASE
Experience: Freshers
Salary: 2.60 LPA for 6 months' probation, 3.25 LPA post probation
Job Location: Across India Offices
Tech Mahindra Off Campus:- Eligibility Criteria:
BE/ B.Tech (Computer Science, Electronics and Communication, Information science, Information Technology)
Minimum Marks 60% Graduation in 2018,2019
Candidate should be comfortable for 2 years bond of 1 L
Job Description:
As an associate software engineer, youll be working in a team and on diverse projects. To be successful in this role, you must possess strong analytical, problem solving and technical skills. You must be able to communicate clearly and confidently with the clients. You must be flexible enough and ready to work in Agile environment on any type of projects including 24X7 projects
Skills:
An awareness of current issues affecting the IT industry and its technologies
Logical, analytical, and creative approach to problem-solving
Meticulous and organized approach to work
Java, .Net, Automation Testing, AI, Python, Networking
Oracle, MS, CISCO Certifications will be preferred
Tech Mahindra Off Campus:- Selection Process:
Candidates shortlisted from the registered list will be called for Aptitude Test, English Essay/Story, Technical and HR Interview with each of these acting as filter for next stage on selection process.
All rounds will be conducted on the same day.
Candidate holding certifications like OCP, MCP, AWS, RPA, SAP, Coursera (in credit mode), edX (in credit mode) etc, would be given the preference
Note: The entire selection process may be completed on the same day. In exceptional circumstances, for reasons beyond our control, part of the selection process may happen on subsequent days. You may be prepared for such eventuality.
How to Apply:
Registration Link: Click Here
Latest Software/ IT Jobs

- Apply Now
Get Free Job Alerts on eMail

- Subscribe Now
Get Free Job Alerts on Telegram

- Follow Now
Get Free Job Alerts on Instagram

- Follow Now
Get Free Job Alerts on Facebook

- Like Now