IBM Recruitment 2017 | Quality Assurance Engineer | BE/ B.Tech | 2013 – 2016 Batch | Across India | October 2017
Company: IBM India Pvt. Ltd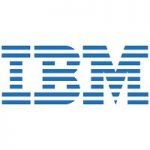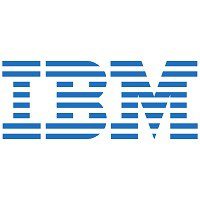 International Business Machines Corporation (commonly referred to as IBM) is an American multinational technology and consulting corporation, with headquarters in Armonk, New York. IBM manufactures and markets computer hardware, middleware and software, and offers infrastructure, hosting and consulting services in areas ranging from mainframe computers to nanotechnology.
IBM has been present in India since 1992. IBM India's solutions and services span all major industries including financial services, healthcare, government, automotive, telecommunications and education, among others. As a trusted partner with wide-ranging service capabilities, IBM helps clients transform and succeed in challenging circumstances.
Company Website: www.ibm.com/in/en
Positions: Quality Assurance Engineer
Experience: 1 – 4 Years
Job Location: Bangalore
Salary: Best in Industry
Education: Bachelor's Degree
Job Description:
You will be involved in all the feature planning sessions, drive new innovative ideas, and make calls on what is feasible and what is prohibitively expensive to implement. You will see and seize opportunities for quick wins, but also be technically minded to also drive solutions for hard problems. You will make a difference!
What you'll do:
Auto-Generate tests, consider all dimensions of testing like PSR, security, localization etc within an Agile software delivery environment.
Perform exploratory tests.
Collaborate closely with developers, product managers and support engineers to correctly identify, prioritize and resolve issues.
Develop test & automation frameworks to help scale and manage testing scope and environments
Improve the quality of developer output via training, coaching and process changes.
Be a part of ideation and innovation in the QA domain. 50+ ideas conceptualized and delivered by test engineers till date
How we'll help you grow:
You'll have access to all the technical and management training courses you need to become the expert you want to be
You'll learn directly from expert developers in the field; our team leads love to mentor
You have the opportunity to work in many different areas to figure out what really excites you
Requirements:
1 to 4 Years of experience in QA Testing.
Knowledge of software development/life cycle process
Proven product development/quality assurance techniques and process skills
Proven database skills are highly desirable
Proven UNIX skills are highly desirable
Passion for usability, simplicity and consistency in software testing
Last date to apply: Apply ASAP before the link expires.
Application Link: Closed