GlobalFoundries Recruitment 2020 | CAD Design Engineer | BE/ B.Tech/ ME/ M.Tech – Electrical/ Electronics Engineering | Bangalore
Company: GlobalFoundries
GlobalFoundries (also known as GF) is an American semiconductor foundry headquartered in Santa Clara, California, United States.[5] GlobalFoundries was created by the divestiture of the manufacturing arm of Advanced Micro Devices (AMD). The Emirate of Abu Dhabi is the owner of the company through its subsidiary Advanced Technology Investment Company (ATIC).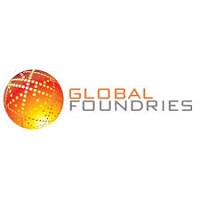 The firm manufactures integrated circuits in high volume mostly for semiconductor companies such as AMD, Broadcom, Qualcomm, and STMicroelectronics. It has five 200 mm wafer fabrication plants in Singapore, one 300 mm plant each in Germany and Singapore, and three plants in the United States: one 200 mm plant in Vermont (where it is the largest private employer) and two 300 mm plants in New York.
Company Website: www.globalfoundries.com
Positions: CAD Design Engineer
Job Location: Bangalore
Salary: Best In Industry
Experience: 2+ Years
Education: BE/ B.Tech/ ME/ M.Tech in Electrical/ Electronics Engineering
Responsibilities:
Engage with Technology Development, Process Integration, Metrology, Photolithography, Characterization, Data Preparation, Design Services, and Mask House teams for specifications to design electrical and optical designs.
Use or customize Process Design Kits (PDKs) as well as other physical design tools to generate electrical and optical designs. This may also include assembling an overall frame structure for reticle level design.
Verify the accuracy of electrical and optical designs using Design Rule Checking (DRC) tools or similar custom scripts and work with the specification owners to gain approval by the Waiver Review Board (WRB) when applicable. This may also include verifying overall frame structures.
Use or customize internally developed software code and commercially available software tools to generate documentation. This may also include generating numerical files that drive automation for our Fabs and Mask House.
Communicate inputs and assess progress to project schedules.
Participate in meetings with peer Frame teams located in the US and Singapore.
Interact with other teams such as Field Application Engineering, Product Engineering, Release Team, and Design Enablement, to assist with providing a best-in-class Customer Tape-out Operations experience.
Occasionally interact with external clients to understand and support their needs.
Participate in assessing our team business processes and suggest continuous improvements as well as automation opportunities to enhance the teams' productivity. This includes developing, tracking and reporting on team metrics.
Perform all activities in a safe and responsible manner and support all Environmental, Health, Safety & Security requirements and programs.
Application Link: Click Here